Prudential California is an active and growing blog that shares trends in the real estate industry. We cover news and insights on market trends such as buying, selling, and renting a house; home construction; renovation and improvement; property acquisition and management; and residential and commercial real estate investment.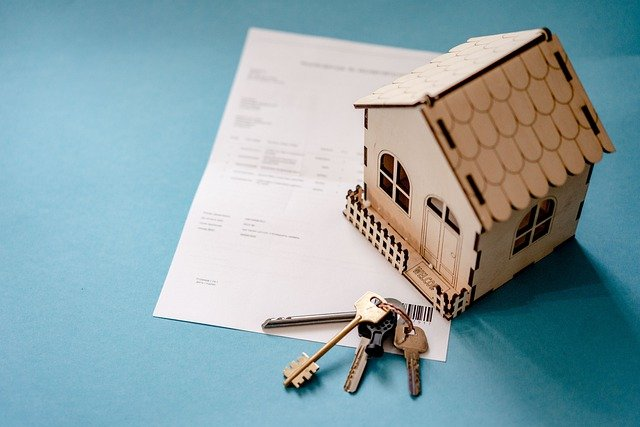 If you would like to contribute a guest post, we are open to receiving your requests. We welcome writers who can share quality articles on our website. Your articles must add value and should engage our readers through unique perspectives.
Real Estate Guest Post Topics
Real estate business services
Real estate news
Real Estate Blog
Property management
Acquisition of properties
Residential and commercial real estate
Home Construction
Home Renovation
Home Improvement
Home Decor
What's In It For You?
You will get a broader audience to share your content with.
You will get a link back to your site or social media platforms.
You get a byline and proper credit for your article.
Guest Posting Guidelines
1. 100% original content is required for all article submissions. It should not yet be published on other blogs or editorials. If your article is reposted elsewhere, it will be promptly removed from our blog. All contributions will be reviewed for copyright violations.
2. Articles must be at least 750 words in length and no more than 1500 words.
3. Articles must be thoroughly researched and unique! And it was written by you.
4. We have the right to accept or reject proposed links within the article as well as to insert additional connections.
5. By submitting your article, you allow us to reserve the right to format the submitted item in accordance with our style and tone. This usually consists of simply fixing language and grammar and adding any additional photos required to make the piece more visually appealing. However, this varies depending on the individual post.
6. You may or may not include an image, but if you do, please make sure that it is free to use commercially.
7. We only allow one do-follow external link. If you add more links, they will be tagged as no-follow and should be linked to a resource page.
8. You can include an author bio along with your article, and we will credit you with the content.
How To Submit Your Real Estate Guest Posts
Make sure that you have expert knowledge on the topic you choose to write about. Please email us at [email protected] and have us review your article. Once your article has been reviewed and revisions have been made (if needed), our team will send you the link to the published article.
Due to the high volume of inquiries, please allow us up to 5 days to accommodate your requests. We are doing our best to process every guest post and sponsored article as quickly as possible.
Published Real Estate Blogs
How To Sell A House In Any Condition NJ
How to Store Excess Materials From Your DIY Home Remodeling Project
6 Key Qualities of Top Real Estate Agent Recruiters
Is It A Good Idea To Invest In A Real Estate Business In 2022?
Things To Remember When Getting Your California Real Estate License
Top 5 Smart Ways to Invest in Real Estate
How Do You Get The Most Out Of Selling A House As-Is?
Search Terms
Real Estate" write for us
" Real Estate" write for me
"Real Estate" contribute to
"Real Estate" submit + inurl:blog
"Real Estate" submit a guest post"
"Real Estate" inurl:/guest-post/
"Real Estate" "guest post"
"Real Estate" "guest post by"
"Real Estate" "accepting guest posts"
"Real Estate" "guest post guidelines"
"Real Estate" "guest author"
"Real Estate" "guest article"
"Real Estate" "guest column"
"Real Estate" "become a contributor"
inpostauthor:guest "Real Estate"
inpostauthor: guest blog "Real Estate"
inpostauthor:" " guest post"" ""Real Estate""
"Real Estate" intitle: "guest bloggers wanted"
"Real Estate" intitle: "become a contributor"
"Real Estate" intitle:"write for"
"Real Estate" intitle:"submit article"
"Real Estate" intitle:"submission guidelines"
"Real Estate" intitle: "guest post guidelines"
"Real Estate" intitle:"contribution guidelines"
"Real Estate" intitle:"submit guest post"
"Real Estate" intitle:"submit blog post"
"Real Estate" intitle: "guest blog guidelines"
"Real Estate" intitle:"editorial guidelines"
"Real Estate" + "guest blog"
"Real Estate" + "guest blogger"
"Real Estate" + "guest Column"
"Real Estate" + "guest article"
"Real Estate" + guest post
"Real Estate" + guest author
"Real Estate" + "write for us"
"Real Estate" + "write for me"
"Real Estate" + "become a contributor"
"Real Estate" + "contribute to this site"
"Real Estate" + inurl:category/guest
"Real Estate" + inurl:contributors