Welcome to the spring/summer selling season—that special time of year when the most people are out looking for a home and the most houses are on the market!
If you've been looking at properties recently, you've probably noticed more competition. But if you're in the market to sell, now is the time to list!
Why?
When Is the Best Month to Sell a Home?
Research shows June is the very best month to sell a home.
According to a recent ATTOM Data Solutions analysis of more than 28 million single-family home and condo sales from 2011 to 2018, the summer months are the best times to sell. In fact, 19 of the 20 days with the highest seller premiums occur during May and June!
And for the second year in a row, June 28th is THE BEST DAY to sell, with sellers realizing a 10.8 percent premium over the median sale price.
What does this mean for you?
It means if you've been thinking about selling a property, NOW is the time to get it listed to take advantage of both this super-hot market and this super-hot time of year.
Related: Want to Sell Your Home Fast—for the Most Money? Do This
How to Make the Most of Your Home Sale
Clean, Clean, Clean
If you're aiming to close during the hottest time of the year, you want to put your best foot forward. Your home will sell for the most money when it looks the absolute best.
Whether you're selling a rental that you no longer want to own or a personal residence, you need to have it the cleanest and least cluttered as possible. Buyers walk into a home looking for a place they can make their own—and a dirty, cluttered mess is not what anyone's dreams are made of.
Of course, this is easy to accomplish when it's your personal residence. But unless you're renting to Mr. Clean, your tenant is going to need some help—and incentive—to clean and keep your rental looking nice.
Consider hiring a cleaning service for the duration of the time the home is on the market. The benefits can far outweigh the costs.
Offer your tenant a discount or credit on rent to accept showings. If you're not living in the house, you're not the one being inconvenienced. Let them know you're aware of the disruption and you appreciate their sacrifice.
Landscape
Have you ever pulled up to a house, looked at the outside, and said, "Not a chance!"
(I've only done it once: the Denver-area home sat at the top of a 50-foot hill, complete with a driveway that would be impassable in a snowstorm.)
Most investors don't care about the exterior—they'll still go inside. But home buyers who plan on living in the home can be turned off so easily. Give them zero reasons to drive away without walking in the door by making the outside look amazing.
A few dollars spent at the local plant yard can yield huge results. Petunias are brilliantly colored and easy to grow. They love sunny spots. Grab a couple and put them into a pot near the door. If the area by your door is shady, try Impatiens.
Grasses are an excellent way to add interest to your yard, and some varieties can grow really big. I love the Purple Fountain Grass, a pop of color combined with a low-water plant that's almost impossible to kill.
Neat and tidy wins over barren and boring, so even just a few pops of color in the yard can pay off big.
Don't forget the front door! Contrasting, bright-colored front doors are a big trend right now (think yellow, green, or even red).
Related: Landscaping: 4 Tips to Instantly Improve Your Yard's Curb Appeal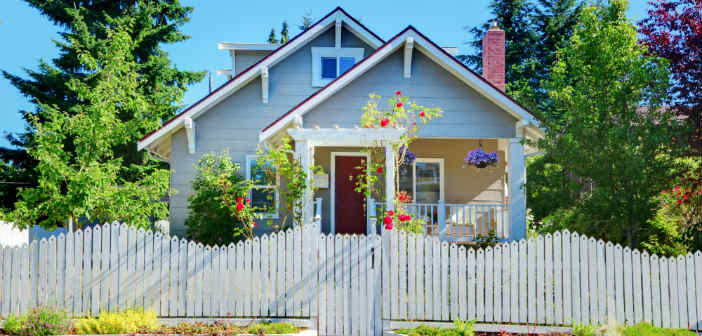 Be Available
Your home will sell faster and for a higher amount when people can actually get in and see it. When it's your residence, that's easy. Simply plan to be out of the house at a moment's notice. But when you're asking your tenant to open up their home, it's not so easy.
Arrange time blocks with them so they can plan to be out. Coordinate with them regarding their schedules so they won't be super inconvenienced by it.
Need more tips for selling your home?
How to Sell Your Home
There's a lot more to selling a home than planting a sign in the yard and waiting for the offers to roll in. In fact, there's so many things you need to do, I filled an entire book!
And because we're rapidly approaching the BEST time to sell a home, I'm going to give you a discount! Use the code SELLING2019 before the end of July, and you'll get $5 off a physical copy of How to Sell Your Home in the BiggerPockets Bookstore!
Are you planning to sell your home soon? What are you doing to prepare?
Share your advice in the comment section!
Note By BiggerPockets: These are opinions written by the author and do not necessarily represent the opinions of BiggerPockets.