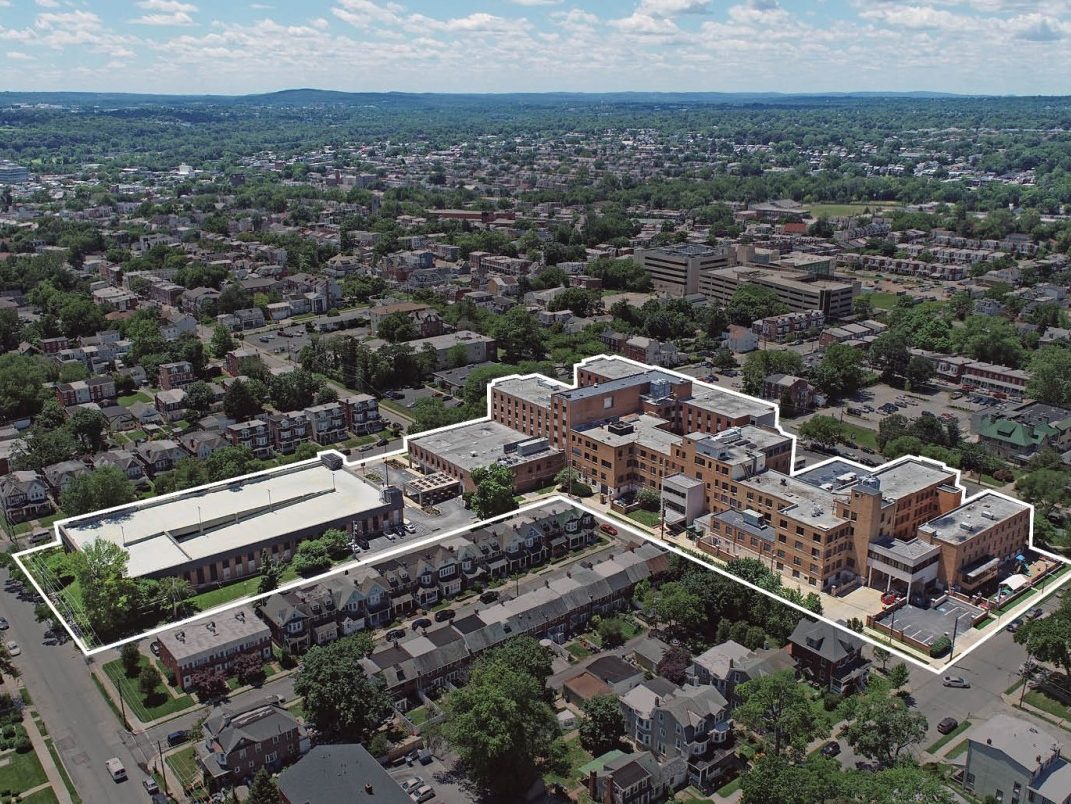 Colliers has completed the $22.5 million sale of a 262,000-square-foot office building in Norristown, Pa. The seller was Silverang Hallowell Development, having purchased the property in 2014, for $17.5 million, CommercialEdge data shows. Colliers, together with Flynn Co. and CBRE, negotiated on behalf of the new ownership.
Formerly known as the Sacred Heart Hospital, 1430 Dekalb St. is a five-story institutional facility equipped with an adjacent parking area with 138 parking spots, now home to Montgomery County's Department of Health and Human Services. The governmental tenant is occupying more than 125,000 square feet at the property.
The former hospital building is situated on a 3-acre lot, across from Norristown Regional Health Center and Children's Hospital of Philadelphia's Primary Care Center, close to interstates 276 and 476, 4.7 miles from King of Prussia, Pa., and within 20 miles of downtown Philadelphia.
Colliers Vice President of Investment Eric Grad, together with Flynn Co. and CBRE, negotiated on behalf of the undisclosed buyer. This is the first office sale in metro Philadelphia this year and also the first in Norristown since October 2022, according to CommercialEdge data.
The same data provider shows that a total of 728,978 square feet of office space changed hands in the last quarter of 2022 across the metro, at an average of $128.33 per square feet. In August 2022, Lakewood Equity sold a five-building, 185,000-square-foot office campus in suburban Philadelphia for $21.4 million.