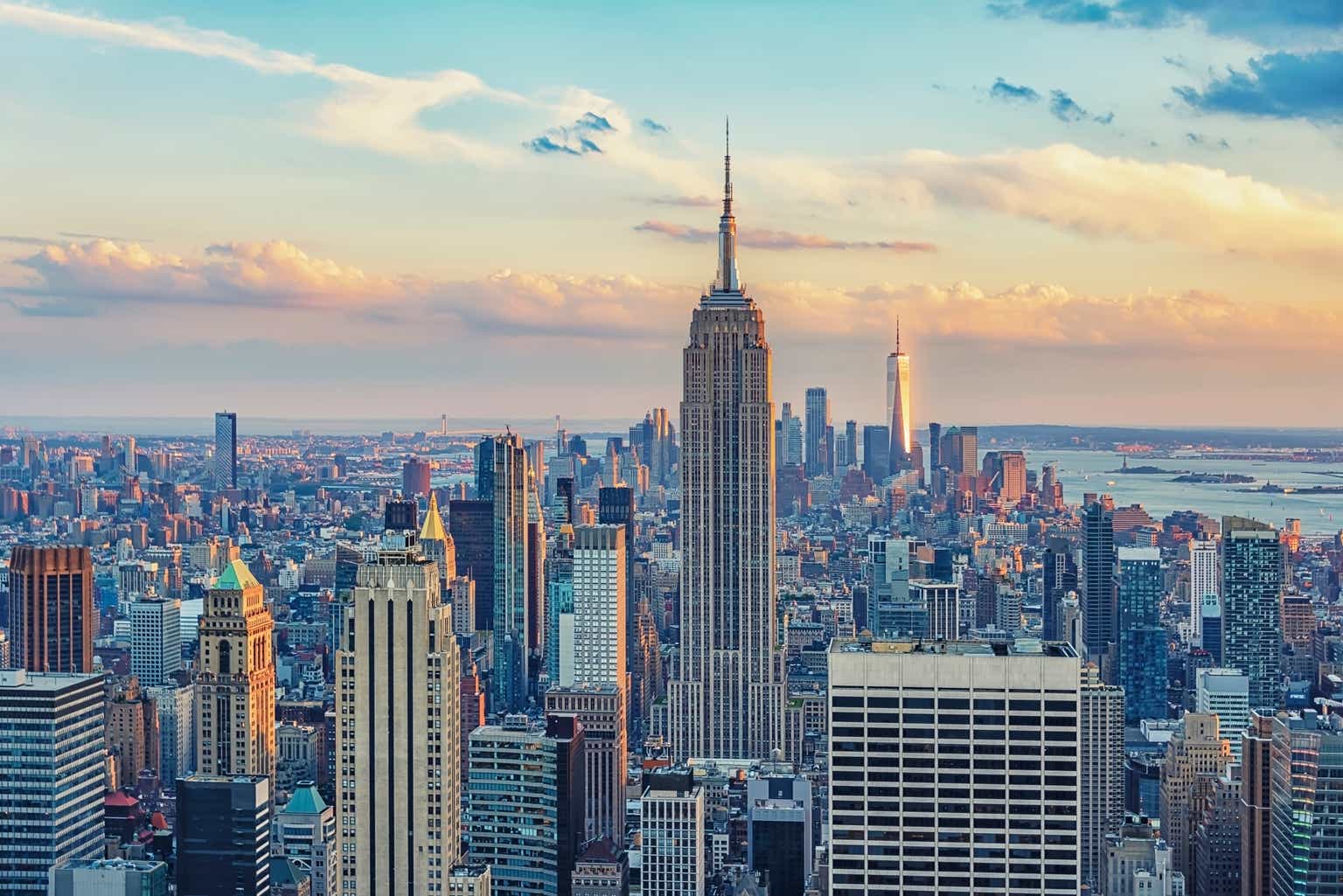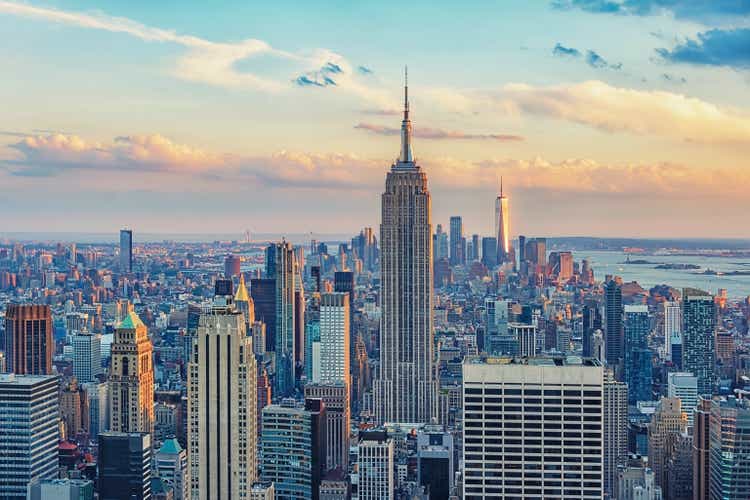 Real Estate Earnings Recap: Part 2
This is an abridged version of the full report and rankings published on Hoya Capital Income Builder Marketplace on February 27th.
In Part 1 of our Earnings Recap - Winners of REIT Earnings Season - we discussed the nine best-performing property sectors, a list that included Residential REITs, Industrial REITs, Hotel REITs and Casino REITs. In Part 2 below, we discuss the nine worst-performing property sectors. While there were upside standouts and impressive reports within these lagging property sectors, the losers of REIT earnings season included: Office, Technology, Net Lease, Regional Malls, Healthcare, and Specialty REITs. A significant rise in interest rate expense was the common thread seen across many of these sectors - nearly all of which are among the more highly-levered property sectors - with a direct earnings hit amounting to 5-10% of FFO for full-year 2023, and as high as 25% for a small handful of highly-levered REITs.
Our focus was on 2023 FFO guidance which showed that sector-by-sector bifurcation is back. After delivering broad-based double-digit growth in 2022, headwinds from cooling aggregate demand, variable-rate debt expenses, property taxes, and labor costs will hit some REITs harder than others. While Residential and Industrial REITs forecast mid-single-digit FFO growth for 2023, Technology REITs see 1-3% growth - a bit disappointing given their lofty valuations - while retail REITs see flat-to-slightly-negative growth. Many Office REITs, several Healthcare REITs, and a handful of REITs across other property sectors forecast more significant double-digit FFO declines as industry-specific headwinds combine with expense pressures from elevated debt burdens. 20 REITs are lower by 10% or more since the start of REIT earnings season.
Earnings Season Loser #1: Office REITs
Office: Earnings results from office REITs weren't particularly awful - and were by some measures a bit better than expected - but it has been the dismal newsflow outside the public REIT space - specifically the wave of mega-sized loan defaults in the private markets from Pimco, Brookfield, and RXR - that has put further downward pressure on office REITs this earnings season. Variable rate mortgage debt - and a lot of it - was the common thread across these defaults. While the average office REIT uses just a fraction of the variable rate debt seen in these instances - and have perhaps the most "equity-rich" balance sheets among institutional office investors - the significant drag from higher rates was still readily apparent in their full-year outlook. Despite occupancy rates and rental rates that have remained surprisingly firm in recent quarters, office REIT guidance for full-year 2023 implies an industry-worst 7.5% decline in FFO. Combined with the expectations of slightly positive same-store NOI growth, the impact from interest costs alone amounts to a nearly 10% earnings hit.
That said, there are certainly pockets of stability - and even some faint glimmers of strength - within the office space, notably in the faster-growing Sunbelt and secondary markets where utilization rates remain 20-30 percentage points above the dense transit-heavy coastal cities. Sunbelt-focused Cousins Properties (CUZ) has been the upside standout after reporting better-than-expected results highlighted by an acceleration in rent spreads to 7.3% and total leasing volume that was essentially in-line with its pre-pandemic levels from 2019. Highwoods (HIW) also held-up better than its peers after reporting FFO growth of 4.4% in full-year 2022 and a sequential increase in occupancy rates driven by its highest leasing volume in eight years. Among the 13 REITs that provide guidance, seven topped their prior FFO outlook while a pair of REITs missed their prior forecast - SL Green (SLG) and Douglas Emmett (DEI) - amid particular weakness in their Manhattan and Los Angeles markets. Corporate Office (OFC) also deserves a shout-out as the only pure office REIT to raise its dividend this year.
Earnings Season Loser #2: Tech REITs
Cell Tower: Investors were expecting more from the perennially-outperforming cell tower REIT sector, where lukewarm guidance calling for muted FFO growth in 2023 has triggered a sharp sell-off. Variable rate debt headwinds and international exposure has been the primary focus as FX impacts from the rebound in the U.S. dollar, and the renewed geopolitical tensions have hit the sector particularly hard despite reporting full-year 2022 results that exceeded their prior guidance. The more domestic-focused Crown Castle (CCI) has been the better-performer this earnings season after it maintained its outlook for full-year 2023 which calls for revenue and FFO growth of roughly 3.0%, driven by 5% "same-store" growth in macro towers, 8% growth in small cells, and flat revenue in fiber solutions.
Meanwhile, American Tower (AMT) has lagged after proving initial guidance calling for a 1.6% decline in FFO at the midpoint of its range as higher interest expense is expected to offset an otherwise strong year of domestic property-level growth. AMT expects 5% organic "same-store" tenant billings growth in the U.S. - an acceleration from the 1% growth in 2022 as the headwinds from the Sprint merger subside. SBA Communications (SBAC) has been the weaker performer after providing guidance pointing to soft leasing activity in its international markets, while also being pressured by news that its president and CEO, Jeff Stoops, will retire at the end of 2023. Small-cap Uniti Group (UNIT) is another notable victim of higher interest rates despite its relatively steady property-level performance, projecting an earnings hit to its full-year FFO of over 20% from incremental interest expense and from dilution from share offerings that were needed to hedge some of its variable rate exposure.
Data Center: Similar themes apply to data center REITs, where the sector's higher level of international exposure and higher use of variable rate debt has weighed on stock price performance and resulted in a relatively muted growth outlook for 2023 despite solid property-level fundamentals. Equinix (EQIX) has been a laggard despite reporting strong demand trends in late 2022 and announcing a 10% increase in its dividend. EQIX recorded full-year FFO growth of 11% on a constant-currency basis and projects a growth of 9% in 2023. EQIX noted strength in its Americas region, which "had another quarter of strong gross bookings, lower MRR churn, and continued favorable pricing trends" but reported margin pressure from cost headwinds in its EMEA market.
Elsewhere, Digital Realty (DLR) reported similarly mixed results, noting that its full-year 2022 FFO rose 2.6% and expects flat FFO growth at the midpoint of its 2023 range. Leasing volumes were lighter-than-expected with $117M of incremental annualized revenue - down from $176M in the prior quarter - but pricing on renewals was decent with rent increases of 0.8% on a cash basis with particularly strong pricing power on smaller leases below 1MW. While the FFO outlook for 2023 was soft, DLR does expect an upward inflection in property-level fundamentals, projecting same-capital NOI growth of 3-4% for full-year 2023 - a notable improvement from the -5.8% decline in 2022.
Earnings Season Loser #3: Retail REITs
Malls: Unlike their strip center REIT peers - which have displayed outright strength in recent quarters with record-high occupancy rates and accelerating rent growth - mall REITs are still trying to claw their way back to pre-pandemic levels as improving property-level performance has recently been offset by higher financing costs. Tanger Factory Outlet (SKT) has been the upside standout after reporting better-than-expected results, highlighted by strong leasing volume and a positive inflection in rental rate trends. Tanger recorded rent spreads of 10.1% on new and renewed leases on a trailing twelve-month basis - its strongest rent growth since 2016 and marking the fourth-straight quarter of positive spreads following a dismal stretch of rent declines from mid-2019 to late 2021. Tanger's guidance calls for flat FFO growth in 2023, but to levels that are still about 20% below the pre-pandemic levels from full-year 2019.
Sector stalwart Simon Property (SPG) reported mixed results, noting that its FFO declined 0.6% in 2022 - slightly above the midpoint of its prior guidance - while projecting that its 2023 FFO will be roughly flat compared to 2022, which would still be about 2% below its 2019-level. Property-level performance isn't the issue as SPG expects same-store NOI growth of 2% for 2023, lifted in part by positive rental rate growth in recent quarters as average base rents rose 2.3% in Q4, which was the highest since Q1 2020. SPG - which has one of the stronger balance sheets in the retail REIT space - quantified the impact from higher rates as a roughly 3% hit to FFO in 2023. Macerich (MAC) - which has one of the weakest balance sheets of any mid- or large-cap REIT, sees a more significant earnings hit from higher interest rates, with its initial guidance calling for an 8.2% decline in FFO for full-year 2023, which would be nearly 50% below its pre-pandemic FFO in full-year 2019.
Net Lease: The lack of significant variable rate debt exposure has allowed Net Lease REITs to take a more "business as usual" approach, but we were nevertheless surprised with just how little the status-quo has changed for several REITs amid the backdrop of soaring financing costs. Across the 14 net lease REITs to reports, the average acquisition cap rate increased just 40 basis points in Q4 compared with a year earlier, during which time the benchmark 10-Year Treasury Yield increased roughly 230 basis points. Compressed investment spreads are expected to weigh on FFO with guidance calling for growth of 0.1% for 2023, down from 8% in 2022. Perhaps the prime example is Agree Realty (ADC), which has been a laggard this earnings season after reporting its fastest pace of acquisition activity ever in 2022, including 131 properties in Q4 at an average cap rate of 6.4% - up only about 30 basis points from last year. Gladstone Commercial (GOOD) - which reduced its dividend earlier this year - has also slumped after reporting downbeat results and acquisition cap rates that were essentially unchanged from last year.
There have been some notable upside standouts, however, including W.P. Carey (WPC), which forecasts that same-store rent growth will increase to around 4% as the effects of its CPI-linked escalators take full effect. Realty Income (O) - the largest net lease REIT - reported a 70 bps increase in acquisition cap rates and commented that spreads have gapped wider in recent months to levels that are "about 100 basis points" since June. We also liked the report from Spirit Realty (SRC), which has more clearly pivoted its external growth strategy in response to the higher interest rate environment, evidenced both by the increase in acquisition cap rates in late 2022 and by its guidance for the year ahead which calls for a significantly slower pace of net acquisitions. SRC's average acquisition cap rate was 7.3% in Q4 - up 100 basis points from Q4 of last year. SRC commented that it plans to "prove out what we've been doing the last few years... and at that point, we can look at potentially increasing volume with a more effective cost of capital."
Earnings Season Loser #4: Healthcare REITs
Public-Pay Healthcare: Given the clear bifurcation in fundamentals across the healthcare sub-sectors, we segment the healthcare space along the private/public pay divide. On the public-pay side, we've seen an intensification of tenant rent collection from struggling tenant operators. Gibbins Advisors reported last month that bankruptcy filings for healthcare companies nearly doubled in 2022 compared to the prior year, which it attributes to this "COVID hangover" resulting from waning government support and higher labor costs. Medical Properties Trust (MPW) has been the prime example, providing a downbeat outlook for 2023 with expectations of a 13.5% dip in its FFO at the midpoint of its range. Tenant concerns were the focus of the report with MPW reporting that Prospect Medical - its third-largest tenant at roughly 12% of revenues - has stopped paying rent. Skilled nursing REIT Omega Healthcare (OHI) also reported ongoing rent collection difficulties from a handful of struggling operators, but also highlighted some progress in restructurings and reiterated its confidence in its ability to cover its dividend.
Private-Pay Healthcare: Conditions are far more stable on the private-pay side. Lab space owner Alexandria (ARE) has been an upside standout after reporting very strong results, projecting 2023 full-year FFO growth of 6.4% while recording blended leasing spreads of 19.6% in Q4 and 22.1% for full-year 2022 - its second-highest annual cash-basis rental rate growth in its history. Notably, after three-quarters of sequentially declining leasing volume following a record surge in late 2021, ARE reported an acceleration in leasing volume to 2.0M square feet - its fourth-best quarter on record. Senior housing REITs Welltower (WELL) and Ventas (VTR) have also been upside standouts after reporting better-than-expected results driven by significant pricing power in their senior housing operating ("SHOP") portfolios. WELL expects same-store NOI growth in its SHOP segment to rise 19.5% in 2023 while VTR is close behind at 18.0% - tailwinds driven in part by the record-high 8.7% Cost of Living Adjustment ("COLA") to Social Security benefits for the 2023 calendar year. Medical office REIT Healthcare Realty (HR) provided relatively upbeat commentary and noted that it expects its same-store NOI to accelerate to 3.0% for the year at the midpoint of its range, up from 2.6% in 2022.
Earnings Season Loser #5: Specialty REITs
Farmland: Farmland Partners (FPI) has been one of the worst performers this earnings season after providing a downbeat outlook for the year ahead with the midpoint of its 2023 guidance calling for a 32% decline in FFO amid a "triple-whammy" of headwinds. Following two years of double-digit FFO growth in 2021 and 2022, FPI sees headwinds from lower crop yield due to drought conditions, low crop price due to normalization effects after a sharp spike early in the Ukraine-Russia war (with particularly sharp price declines on specialty crops), and significantly higher interest rate expense due to FPI's elevated level of variable rate debt exposure. Gladstone Land (LAND) provided a relatively more upbeat outlook, commenting that "overall demand for prime farmland remains stable to strong in almost all of the areas where our farms are located, particularly along the West Coast" but has still been under pressure amid broader deflationary pressure on agricultural commodities.
Cannabis: Relatively solid results from Innovative Industrial (IIPR) weren't enough to reverse the downward pressure on cannabis REITs, which have been slammed over the past year amid concern over defaults from their cannabis cultivator tenants, which have been smoked by plunging wholesale cannabis prices and setbacks on federal legalization. Encouragingly, IIPR indicated that rent collection issues haven't spread beyond the previously-announced subset of tenant operators. IIPR reported that it collected 92% of rents in February - consistent with its collection rate in the prior month, which was reported in its January 18th business update that sparked a 25% sell-off over the subsequent week. IIPR failed to collect $4.7M of total February monthly rent from four tenants - Kings Garden, Vertical, Green Peak, and Parallel - and IIPR noted that it's in various stages of negotiations and/or restructurings with these tenants. Importantly, there were no indications of worsening issues with three tenants noted in its January update - Holistic, Calyx Peak, and Sozo - for which IIPR had to apply security deposits to cover part of the owed rent.
Biggest Loser: Private Non-Traded Real Estate
If headwinds are stiff for some of the more highly-levered public REITs - most of which have Debt Ratios in the 40%-range, it's certainly not a stretch to assume that conditions are quite a bit bleaker for the less-transparent private real estate platforms, including Blackstone's (BX) Real Estate Income Trust ("BREIT"), which boasts a "target leverage ratio in the range of 60%." This week, Blackstone announced that its fund again hit its monthly redemption limit, fulfilling just a third of the funds that were requested by investors. February marked the fourth straight month that BREIT hit its redemption limit, which is capped at 2% of net asset value ("NAV") in any month and 5% of NAV in a calendar quarter. Leverage metrics are likely significantly higher than BREIT advertises given their heavily-disputed claims to have generated a positive 8.4% net return in 2022 during which time publicly-traded equity REITs were lower by 26% and private market commercial real estate valuations declined 13.2%, per estimates from Green Street Advisors.
Takeaways: Losers Of REIT Earnings Season
Bifurcation is back: After delivering broad-based double-digit growth in 2022, headwinds from cooling aggregate demand, variable-rate debt expenses, property taxes, and labor costs will hit some REITs harder than others. 37 REITs have hiked their dividends this year, tracking slightly behind last year's record pace, but we've already seen more reductions than last year's total. Four REITs have reduced their dividends this year and earnings call commentary suggests that we'll see a handful of additional reductions in the months ahead as over-levered REITs look to redeploy this capital to pay down variable rate debt. REITs that played it safe during the "boom times" - and ceded some ground to aggressive private market players that were willing to push the leverage limits - will likely have external growth opportunities as reality sets in for many of these over-levered private-market property owners.
For an in-depth analysis of all real estate sectors, check out all of our quarterly reports: Apartments, Homebuilders, Manufactured Housing, Student Housing, Single-Family Rentals, Cell Towers, Casinos, Industrial, Data Center, Malls, Healthcare, Net Lease, Shopping Centers, Hotels, Billboards, Office, Farmland, Storage, Timber, Mortgage, and Cannabis.
Disclosure: Hoya Capital Real Estate advises two Exchange-Traded Funds listed on the NYSE. In addition to any long positions listed below, Hoya Capital is long all components in the Hoya Capital Housing 100 Index and in the Hoya Capital High Dividend Yield Index. Index definitions and a complete list of holdings are available on our website.