We are living in a time where everyone wants everything fast and easy. But convenience can come at a high cost, especially with real estate.
Besides being busier than ever, people are looking for ways to dive into real estate and get deals done fast, but they may not have all the necessary knowledge. A survey polling 1,000 millennial Americans on topics related to real estate reveals that there are several facts about the industry that many do not understand.
Often, people think of real estate as a very complicated process and do not take the time to learn basic information. The results are unnecessary fees and confusion about the costs of homeownership.
"The results of the survey highlight the extent to which the real estate industry has historically complicated the process, added unnecessary fees, and created confusion about the costs of homeownership," states Homie, the real estate technology company that conducted the survey. "Millennials polled were largely unaware of many of the complexities involved in buying and selling real estate, underscoring the need for better transparency and education."
New buyers do not understand the real estate process and are unaware of the excessive amount of money they are leaving on the table. As an educator and coach for real estate investors, nothing gets me more upset. We all work too hard to throw money away.
You are busy, and I get it. So let me shed some light on some simple facts and adjustments you can make that will pay off big.
Learn the Basics
Yes, there are details to learn and essential questions to ask. You won't always be able to anticipate them all, but you need to stay aware of the process and what makes logical sense to you.
It does not take that long to find your way to transparency and education on the basics of how real estate works. With BiggerPockets and informative free blogs galore, the information you seek is only a click away.
Related: Ultimate Beginner's Guide to Real Estate Investing
Commission Confusion
A notable 65% of the millennials surveyed did not know how much of a commission goes to Realtors when selling a home. The rate is commonly 6% of the home's price, split evenly between the buyer's and seller's agents. The seller pays for all commissions.
While 6% for a commission is standard, fees can sometimes be negotiated or created. For example, if you sell a home by owner, you will save those fees. You can also use Redfin or an agency to pay a fee to list your house on the MLS only to save on commission fees.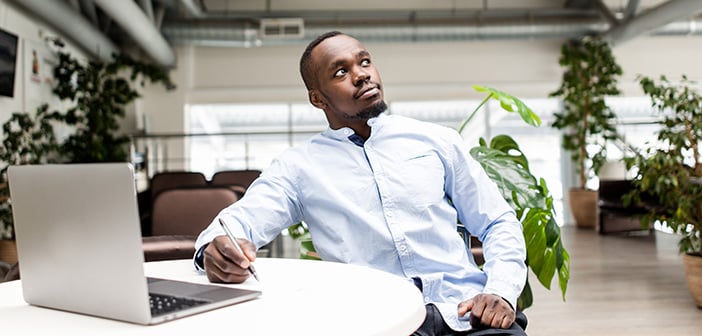 Agent Advice
You may not need to use a real estate agent at all! However, it can be worth the price if you don't want to deal with some of the processes or need support. The right agent will help you market, negotiate, and do all the legwork in selling your home.
It is critical to read the fine print on any contract and to ask questions. Companies like iBuyers charge 6-14%! While they make the process very easy, on a $300,000 home sale, you could be paying $42,000 at 14% for the service.
Almost half of those surveyed thought that it was free to use a buyer's agent to purchase a home. "This myth has helped keep real estate commissions artificially high because the current system has made it difficult for sellers to negotiate the buyer agent commission (BAC). The fact is that the buyer's money typically used to pay both the listing and buyer agents in the transaction," Homie pointed out.
Related: How to Find an Investor-Friendly Real Estate Agent
Whenever you sell a property with an agent, you (as the seller) are responsible for paying commissions for both the buyer and seller. If you sell a home for $250,000, 6% of that, or $15,000, goes to pay the agents. For sale by owner deals or the absence of an agent often save a buyer on the purchase because the seller does not have to pay the agent fees.
While there are many benefits to using a great real estate agent, 16.5% of the millennials polled erroneously believe that consumers are legally required to use one to buy or sell a home.
Real estate transactions can be complicated, but if you hire an attorney or use an escrow company (depending upon the state regulations for real estate transactions), you can handle the dealings with the proper paperwork and documentation to ensure the legal guidelines and protect the deal.
What's more, a little over 80% of millennials surveyed were unaware that you could obtain a real estate license in only a few weeks in most states. Remember, real estate is not brain surgery. It takes far less time to learn and is less pricey than becoming a medical surgeon.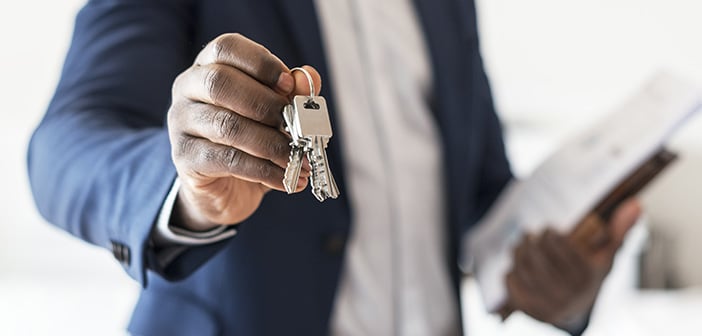 Mortgage Myths
Only 13% of those surveyed felt confident in the process of buying and selling a home. Understanding your mortgage loan is essential, and there are several myths I am going to dispel here.
When you don't have a 20% down payment, banks charge what is known as private mortgage insurance (PMI). Yes, it is never great paying additional fees, but if it gets you into the property, it can be worth it.
There are many different ways to qualify and get a loan. You may be eligible for an FHA (with only 3.5% down) or a VA loan (for 0% down). Or perhaps you could partner on the deal, and the partner could bring the down payment so you can avoid PMI. Make sure to explore all your options.
Loan Rates
Lenders' loan rates are not necessarily the same. I refinanced a home recently and ended up saving over a quarter-point on the loan by shopping around. The loan officer I had worked with on a few other deals was extremely knowledgable and helpful, but at the end of the day, I could not justify spending $23,000 extra because I liked the guy. (Yes, that is the amount I saved over the life of the loan.)
Mortgage Payoff
The traditional mentality of owning a home is that you should pay it off as soon as you can to become debt-free. With interest rates changing at all times, it may make sense to carry a loan because you can use the extra cash to buy more real estate and claim the mortgage interest as a tax deduction. Either can be a good choice depending upon what you want to accomplish.
If you like the idea of no mortgage payments, then paying off your home loan is a solid idea. If you want to earn more income, having more property and keeping the mortgage is a better fit for your goal.
If you decide to keep the mortgage and focus on investing in other properties, you need to make sure you do not take on so much debt that you run the risk of not being able to make payments. Make sure you have budgeted repairs and vacancies.
Related: What's Better Financially: Paying Off Your Home Mortgage or Investing That Money?
Real estate investing can be unpredictable, and you need reserves to cover unforeseen expenses. With COVID-19, I have had several properties that have not brought in the expected returns, some of which I needed to cover out of pocket. I needed to make sure I have that money saved to make my payments.
In a 30-year fixed rate, the majority of payments in the first 10 years of the loan go toward interest. If you don't want to have your loan for 30 years, you can explore different options to pay it down faster. There is one aggressive strategy on YouTube that talks about getting a HELOC and using it as a checking account to pay off your loan entirely within 5-7 years. But a 3.5% loan may not be worth paying off faster if you have ways to make a 10% return on your money.
Conclusion
There are a ton of ways to save and make more money in real estate just by taking a bit of time to educate yourself on different real estate topics. While many of the "done-for-you" agencies offer a quality service, they come with a price tag that isn't always easy to see. You can save a ton of money by shopping for the best rate, calculating your options, and getting information on how the whole process works.
Convenience comes at a cost, and once you know the price tag, you can decide for yourself whether or not it is worth it.
What do you wish you'd known when you started out in real estate?
Share some lessons in the comments below.
Note By BiggerPockets: These are opinions written by the author and do not necessarily represent the opinions of BiggerPockets.